If you've created a website on WordPress before, you're likely familiar with Elementor – the popular drag-and-drop page builder. Elementor has a free version that lets you get started, but to take things up a notch, Elementor Pro is the way to go.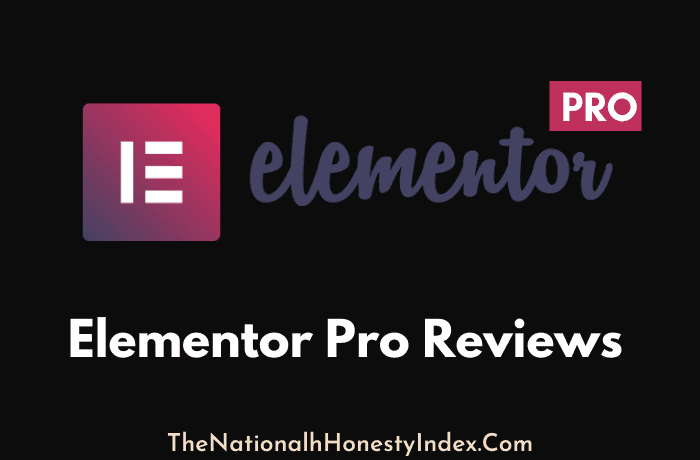 Elementor Pro turns the creation process into overdrive, unlocking powerful features for advanced web design. We're talking exclusive templates, header/footer builders, popups and forms, global widgets, and more. Whether you're a web designer, agency, or business owner, Elementor Pro has the tools to make your site stand out.
This guide will give you the full lowdown on Elementor Pro. We'll explore its exclusive capabilities compared to the free version, outline who benefits most from Pro, and help you decide if it's worth upgrading.
Elementor Pro brings robust and easy website design to the next level if you want to level your WordPress site with a professional edge.
Read on to learn how Elementor Pro can transform your site!
Elementor Pro Review – Is This The Best PageBuilder in 2023?
Elementor Pro is the best WordPress website builder software that has activated the plugin. This software boasts all features that let you customize your header, footer, layout, post archives, and other page content areas. The software is much more than a content editor tool.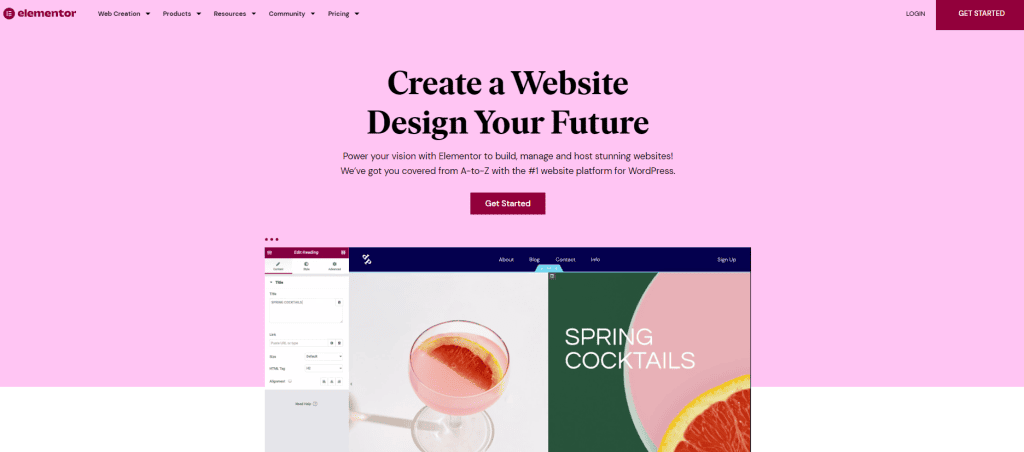 This website builder software is compatible with third-party plugins and customized themes for WordPress. Doesn't matter what kind of WordPress website you have; it helps to edit the website layout and customize it as you need.
A Quick Overview Of the Benefits of Elementor Pro
Drag and drop editor tool
Extraordinary library of customized templates
Custom widgets to enhance the content
Theme builder tool for editing the header and footer
Marketing tools that help to generate leads
Visual form builder and custom WordPress themes
Third-party integrations
How Does Elementor Pro Interface Work?
Elementor Pro has so many things to offer when it comes to features and functionality. However, there are three most important areas you can use to work in.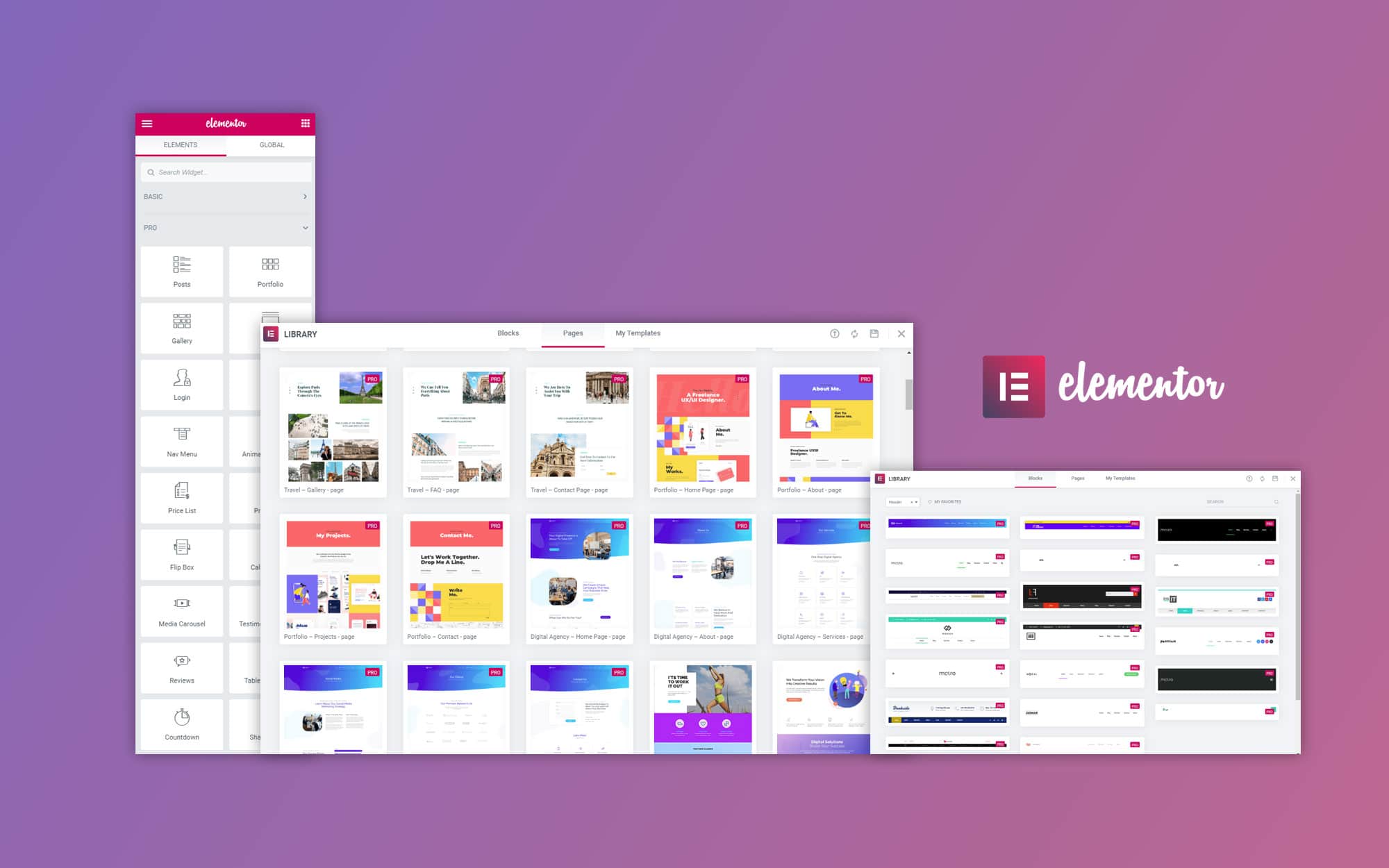 They cover the region from where you can see the live preview of your design. This means you get to see what your visitors exactly see when they visit your site. Therefore, based on the live preview, you will be able to design your website. Moreover, this is a site where you'll create the "Section" that helps organize the "widget."
You can use widgets to create the design with just the drag and drop option and by seeing the live preview. With this, you will be able to customize the widget with the help of the sidebar.
Some controls let you visualize how your website design will look on different devices, such as mobile phones and desktops.
Does It Have a User-Friendly Interface?
Elementor Pro is added to WordPress as a third user interface that gives access to customize the website appearance and create the custom layout of website pages. The interface is smooth, and anyone can easily access the features and create their website.
Besides that, you can easily e a wide range of blocks and editor tools such as buttons, videos, and image galleries e.
Key Features Offered By The Elementor:
Elementor offers a lot of features which are as follows:
1. Front-End Page Builder
Elementor is the best front-end builder, much better than any back-end builder. This front-end builder feature gives you a real-time preview that helps you make changes easily in the website designs. Whether you need the add button or editor, you can easily tweak the designs.
The front-end page builder creates the multi-column layout to make changes immediately.
2. Custom Theme Builder 
With this custom theme builder tool, you can easily customize the footer, header, archives, and single posts template. The custom theme builder is also applicable on other platforms like the WooCommerce platform with WooCommerce Builder.
The theme builder can be applied to a single blog post and multiple blog posts. This custom theme builder is an excellent tool for creating unique themes, and its drag and drops feature allows you to customize the theme quickly with no or least effort.
3. Elementor Popup Builder 
Elementor popup builder is another important feature of this software that helps to eliminate the need for tools like OptinMonster. This tool helps design custom popups, and you can also use a regular interface with the tools to access it easily. Custom popups can be placed anywhere on the website.
4. Dynamic Content 
Dynamic content is an amazing feature that you can easily use in Elementor designs and Theme Builders. This feature lets you insert content dynamically from anywhere on the WordPress site. For instance, if you want to create a custom profile page, this feature automatically inserts the login user name into the text widget.
The dynamic content can be the following:
5. Context-Sensitive Controls
The tool lets you add and customize the structure, add different elements, and many more. Context-sensitive control is the helping hand that helps you change the pages' function and look. Moreover, you can also apply multiple animation effects to make your site more creative and functional.
6. Pre-Designed Widgets
Elementor Pro offers predesigned widgets, and once you start adding the devices to the pages, you'll never stop yourself from trying all the options. The live preview helps you see how the page layout looks, and the best thing is you can easily apply it with the add button. Aside from this, you can create video players and add buttons and slideshows to your website pages.
7. Template and Blocks
Elementor Pro probably has the best user-friendly interface that lets you access the tools easily. You get so many pre-built templates that you can quickly import to your web pages. This feature is ideal for those who want to save time and want unique templates for their website.
Also, the pre-built content to which you get access includes more than 200-page templates, 16 website kits, and 100+ content blocks. All of these templates are designed with high standards. In addition to this, Elementor Pro also offers multiple projects and pre-built content to make this a more versatile and creative tool.
What More Does Elementor Pro Offer?
There are so many reasons to invest in the Elementor Pro tool, which are as follows:
Form Builder- Advance customer tools and basic forms you can create with the drag-and-drop editor tool.
Role Manager- The tool helps control the logged-in users on your website and handles everything easily.
Integrations- Third-party integration helps you to connect with too many tools and services, including social networks, marketing services, and many more.
Global Widgets- This will create custom dynamic widgets for using it throughout your website
Hello Theme- This will be an optional free theme that is included with Elementor Pro
Difference Between Elementor Pro vs Elementor Free
Here is a comparison table of the key features between Elementor Free and Elementor Pro:
| | | |
| --- | --- | --- |
| Feature  | Elementor Free | Elementor Pro |
| Templates | Limited | 800+ Pro Templates |
| WooCommerce Integration | Basic | Fully |
| Widgets  | Basic  | Advanced  |
| Drag & Drop Editor | ✅ | ✅ |
| Custom CSS | ✅ | ✅ |
| Page Builder | ✅ | ✅ |
| Theme Elements | ❌ | ✅ |
| White Label | ❌ | ✅ |
| Theme Builder | ❌ | ✅ |
| Premium Support | ❌ | ✅ |
The table compares the features available in each version – Free vs Pro. The key takeaway is Pro unlocks more advanced design tools, customization options, templates, and dedicated support.
Elementor Pro Pricing Plans
The Elementor Pro offers three different pricing plans, which are as follows:
Essential Plan-

Starting at $59 per year, and is good for creating one website. This offers limited features support, including a drag-and-drop editor.

Expert Plan-

Starting at $199 per year. This plan is great for small companies as it allows you to create 25 websites and features like Theme Builder, Popup Builder, Custom CSS, and more. 

Agency Plan-

Starting at $399 per year. This plan is good for big agencies as it allows them to customize more than 1000 websites, and agency plans offer extensive features that will enable users to customize the website.
Elementor WordPress Hosting Plans
Elementor offers four tiers of optimized hosting for WordPress sites built with the Elementor page builder. The plans include Basic, Business, Grow, and Scale plans.
Basic Plan:

The Basic plan starts at an affordable $9.99 per month and provides hosting for one Elementor site, supporting up to 25K monthly visitors. It includes 10GB of storage and one-member premium support.

Business Plan:

The Business plan at $19.99 per month allows hosting one Elementor site, with traffic support for up to 50K visits monthly. Storage is boosted to 20GB storage and two members premium support.

Grow Plan:

The Grow plan, priced at $22.99 per month, enables hosting for up to three Elementor sites. This plan can handle 75K monthly visitors with 25GB of available storage and includes four members' premium support. 

Scale Plan:

The Scale plan starts at $49.99 per month. It increases the site allowance to ten and supports over 100K  monthly visitors with 40GB storage and six members premium support.
Elementor Pro: Pros & Cons
The live front-end page editor allows you to create customized websites easily.
The website personalization feature allows you to make custom widgets and layouts.
User-friendly interface and has a simple layout.
Get access to the templates and block library, which gives you access to custom pre-build templates.
Extensive mobile responsive option to make your website mobile-friendly.
Third-party add-ons may create issues.
Its header builder doesn't have a Schema.
Is Elementor Pro Worth It?
Elementor Pro is the best software for creating a customized website. You don't even need to learn coding or anything to create a custom website. The platform is designed for non-coders who want to customize the website. It offers various tools that help you tailor the page layout, widget, and animation effects to make it more impressive. So, it is worth giving your website a completely different look.
Related Read:
Bottom Line: Elementor Pro Review 2023 
Elementor Pro gives you many features to build your customized website. The good thing about getting the Pro is getting a 60+ Pro website kit to create the best-tailored website. Moreover, you get hosting with the WordPress installation for further customization.
It is easy to use and loaded with pre-built templates that further ease custom website creation. Overall, getting the Elementor Pro is helpful to make your WordPress website visibly stunning to generate more leads. So, it would be worth your investment.
Frequently Asked Questions
1Q. Does Elementor Pro help to create a mobile-friendly website?
Ans: Yes, Elementor Pro offers various plugins and themes that help you make your website mobile-friendly. Moreover, it offers a live preview which allows you to see how your website looks on a different device.
2Q. Can I build a WordPress website using Elementor Pro?
Ans: You can create a WordPress website using Elementor Pro. This tool is now applicable as the WordPress third-party plugin, which is helpful to develop customized widgets and page layouts, and adding animation effects.
3Q. Does it offer a free plan?
Ans: No, it doesn't offer a free plan, but it gives a 30-day money-back guarantee on all the plans, so you'll be at least at risk when trying this tool.