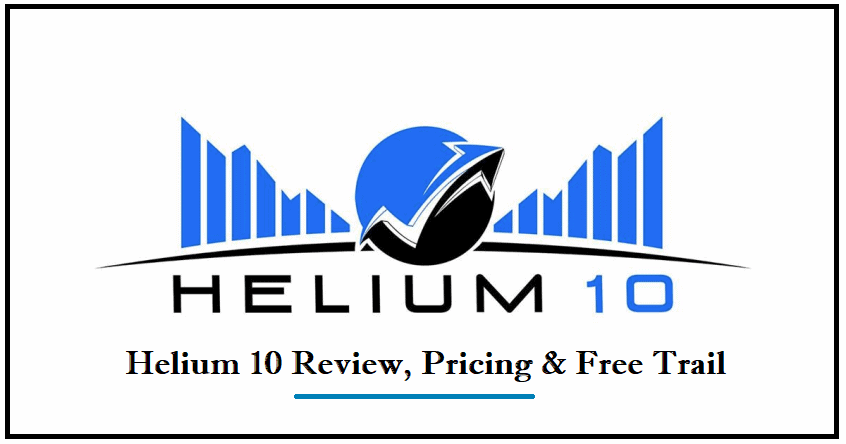 Are you a digital marketer looking for the perfect Amazon toolkit? The search is over! Helium 10 is quickly becoming the go-to product research and analysis platform of choice for savvy online marketers.
There's a reason so many marketers are realizing they must have Helium 10 in their suite of digital marketing tools– it helps them maximize potential profitability, time efficiency, and insight into their store's performance.
This comprehensive review will give you an overview of what sets Helium 10 apart from the competition, as well as our personal advice on how best to take advantage of its features.
Let's dive in!
What Is Helium 10?
Helium 10 is a cloud-based software suite that is tailored for Amazon sellers who need help with stuff like SEO, product research, competitor analysis, etc. Usually, doing all this stuff manually is really time-consuming, and in the long run, you would be short on time to manage your business.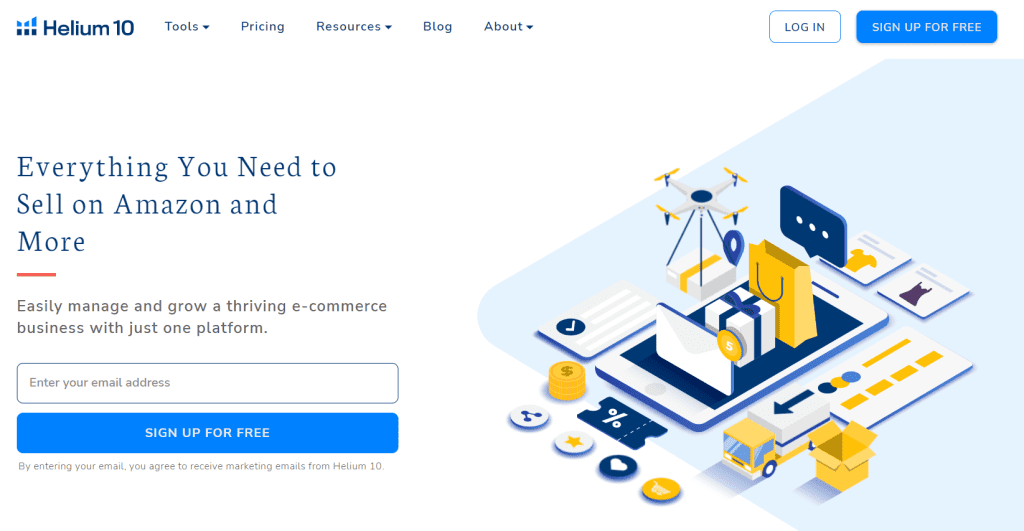 It is best to use the tools available in the market and save ourselves plenty of time so that we can focus on what's more important. Helium 10 has a set of 17 tools within the software that is catered to do different tasks. That brings us to the features of this software.
Helium 10 Review: Features
Helium 10 provides an amazing set of features that help achieve your business goals faster and earn more revenues. 
1. Product Finder Tool 
The product finder is good for searching for profit-making products. With this, sellers can easily find those products that are making revenues. Aside from product research, it also covers several new features, such as: 
Chrome Extension is useful for enlisting the products right from your desktop without shifting or moving from the page.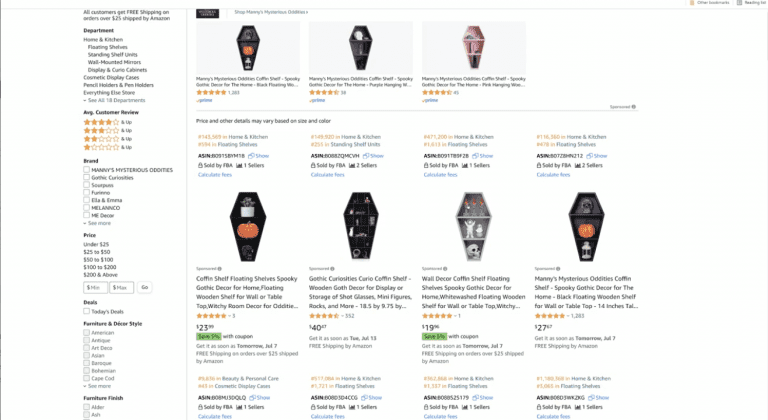 Black Box- The tool is pretty useful for filtering out the products that are not worthier for you.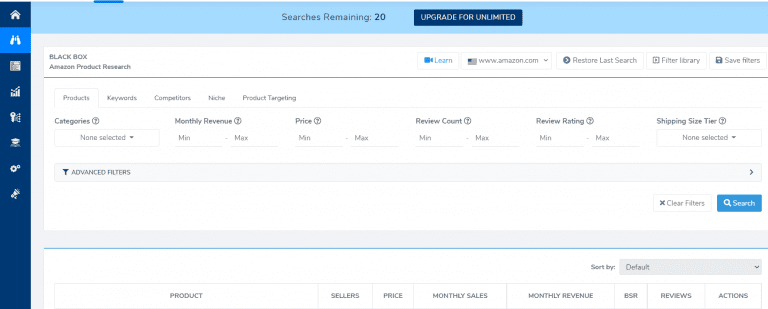 Trendster- This feature is capable of searching for products in great trends. You can sell these products to make more profit.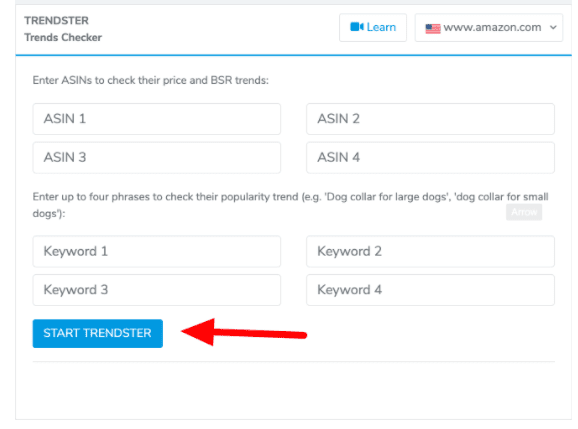 Profitability calculator- The tool helps to estimate which products can provide you with maximum profit and how much you can generate by selling the products. 
2. Keyword Tracker 
This keyword tracker tool is beneficial for finding the right keywords to optimize your product list. You can even find out traffic-driven keywords that are worth generating more sales. In addition, it offers to include several advanced features such as: 
Magnet- This helps find long-phrase keywords that you can insert in the product list for optimization and fetch out more sales.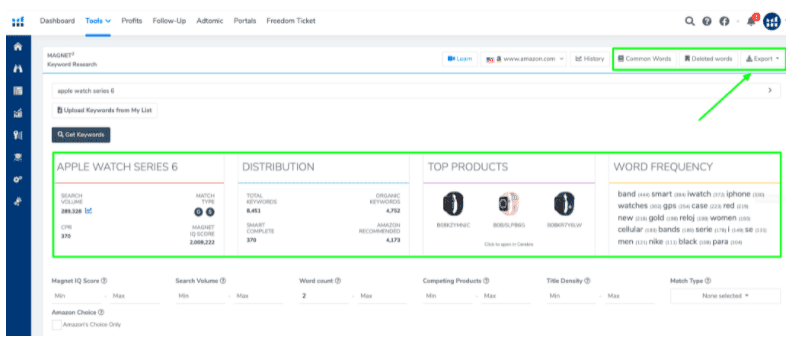 Misspell Checker- The newly upgraded capabilities are beneficial in detecting misspellings in important keywords. In addition, the misspelling checker may be included in both the front end and back end of the website, which helps to increase traffic and income.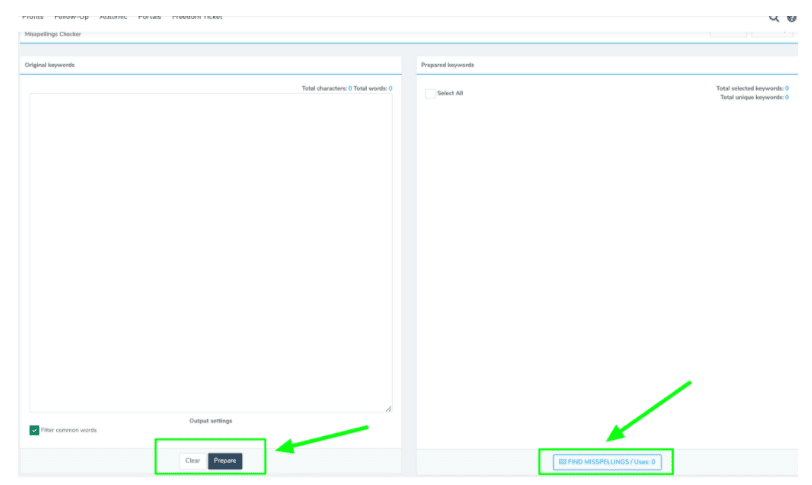 3. Listing Optimization 
Listing optimization is an excellent feature for product optimization to bring more traffic and achieve a sale. The list optimizer provides sets of tools which are as follows: 
Frankenstein Keywords- It is useful to search the long-tail keywords and filter out the keywords that can generate more sales. 
Scribbles- Scribble is beneficial for the optimization of the product list. This, in turn, helps to generate more traffic and achieve sales.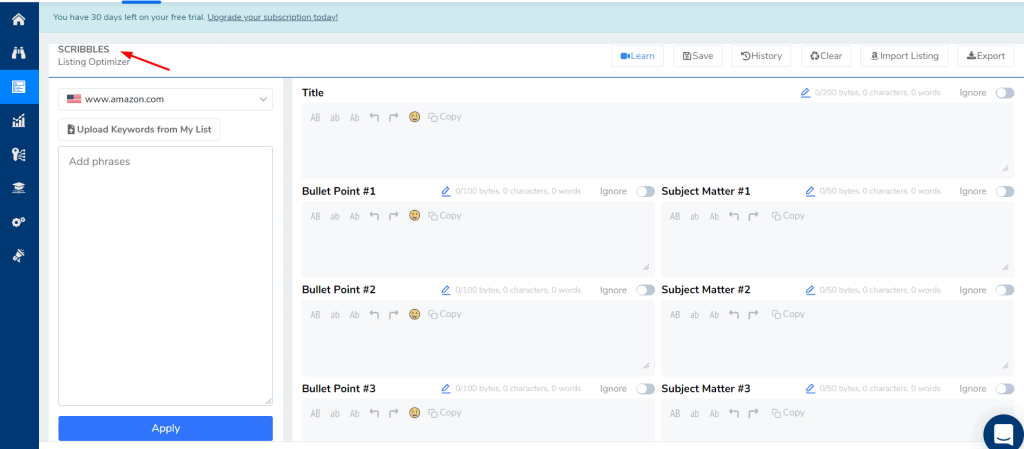 Index Checker- This feature helps quickly index all the keywords in one place. Index checker is extremely useful for excluding those keywords that no longer generate sales. 
List Analyser- This is helpful in finding Amazon product listings to ensure that they are highly optimized and generate sales. List analyzer is great for improving the quality of the brand.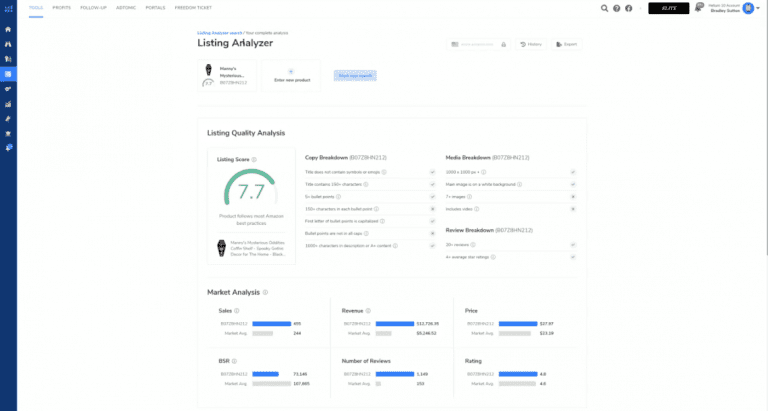 4. Operations 
The tools are helpful in managing your FBA account seamlessly without any hassles. It covers almost everything that helps to run your business smoother. 
Inventory Management- The tool is beneficial for keeping track of the stock and sends you an alert when it's time to refill the stock. 
Hijack Alert- This tool is pretty helpful to know if your competitors are stealing your data or not. Whenever anyone tries to extract your product data, it will immediately send you to alteration so that you can take quick action. 
Inventory Protector- This is useful for preventing stealing inventory-related data and sending quick alerts.

Refund Genie- It allows you to keep a track record of lost and damaged inventory to manage the FBA reimbursement of the FBA account. 
5. Marketing Tools 
A marketing tool is extremely beneficial to marketize your products and make more profit. It covers tools like: 
PPC Audit- It helps to run the Amazon PPC campaign easily. Moreover, it also allows you to check the right keywords to catch more traffic. 
Adtomic- It is an Amazon advertising platform that helps achieve your marketing goals and get more traffic to make sales and, in turn, revenues. 

Portal- This is a newly added feature that is helpful in building the landing page. 
Market Tracker- With this tool, you can easily track your competitors and see what competitive price they are selling their products. This is also helpful in finding potential products that can help run a profitable business.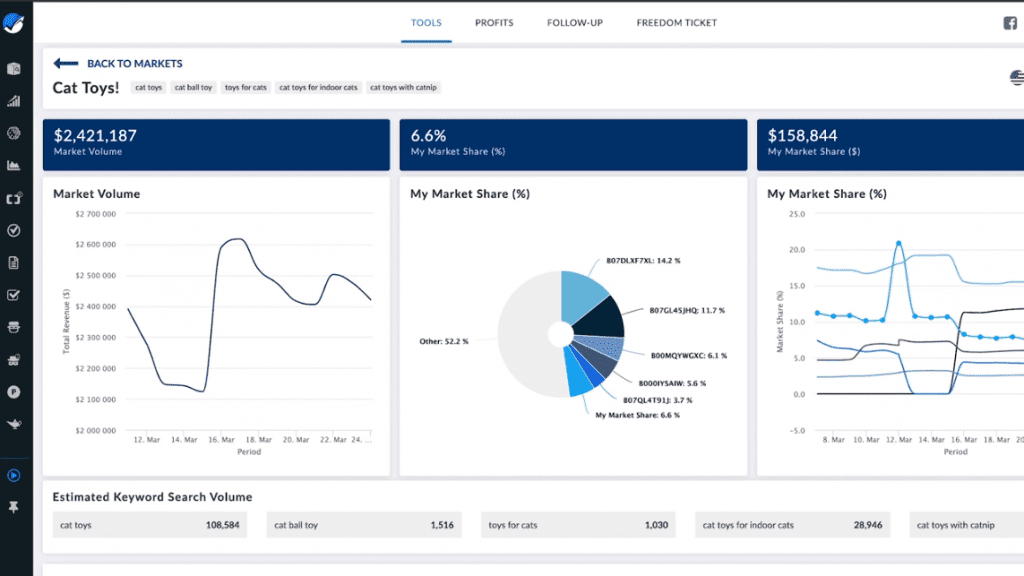 6. URL Builder 
With this, you can easily build the URL for the particular product with the right keyword placements. The optimized URL is helpful to catch more audience, which in turn benefits your business.
Helium 10: Resources & Customer Support
Customers' support and resources are the two most essential features you need to take care of as a seller. Helium 10 offers incredible customer support to help its sellers answer their queries on time. Moreover, sellers also get a live Freedom Ticket Course and training academy that help the beginner sellers set up their business and hands-on technical run.
Helium 10 Review: Pricing Explained!
Helium 10 provides you with three different pricing plans that are affordable and suit sellers' business demands. The best thing about Helium 10 is that you get a free version worth trying before choosing its premium plans.

Starter Plan ($39 per month) 
The starter plan comes with different tools that help start a successful Amazon FBA business. Plus, you get a freedom ticket from Amazon that guides you about starting as an FBA seller. The plan also gives you limited access to the tools like a profit calculator, sales estimator, X-ray, and many more. The plan is ideal for beginners. 
Platinum Plan ($99 per month)
The platinum plan is one of the popular plans that help to set up a profitable FBA business and earn more revenues. This plan boasts tools such as an index checker, alerts, keyword tracker, and follow-ups. Moreover, it also includes the Freedom Ticket Amazon training, which is perfect for beginners who don't know how to start an FBA business. 
Diamond Plan ($279 per month) 
The diamond plan is great for Amazon sellers whose business is growing. This plan covers advanced features such as an index checker, multi-user login, alerts, keyword tracker, follow-up, inventory management, unlimited SKUs, seller central account connection, and unlimited Walmart marketplace tools. 
Elite Plan ($399 per month) 
The plan is exclusively for advanced sellers who need tailored solutions to scale up their business instantly. It covers everything that needs to run a profitable business. Moreover, you also get access to the premium features like Freedom Ticket Amazon training and Elite Facebook Group.
Helium 10 Review: Pros & Cons
Here  are some of the pros and cons of using Helium 10 for your business:
Pros
Automates keyword research and tracking

A comprehensive suite of powerful tools

Detailed product analysis reports

Accurate sales estimations and trends

Easy-to-use interface and dashboard
Cons
Limited customer support options

Lack of specialized training and tutorials
Related Read:
Final Word: Helium 10 Reviews
That was my review of Helium 10. It is a great tool that is tailored for sellers to succeed on Amazon. There are very few tools like this one that provide a huge catalog of features. And for the price, it is not less than a steal. I hope you found this article helpful. Thanks for reading!
Summary
Helium 10 is a cloud-based software suite that is tailored for Amazon sellers who need help with stuff like SEO, product research, competitor analysis, etc.