The current technology has led to growth in various segments of life, including starting your own business with ease using the internet. This has enabled the growth of e-commerce and shopping for products using online platforms such as Amazon. An increase in the frequency of online shopping has led to a surge in demand and supply for products. Many people are buying and selling using an online platform. To start a business, one should have a basic idea of what product they wish to sell and who is their target audience. Once you decide this, you should lookout for ways to grow your business and make profits. Hence, when you want to launch your product or services, you must first look out for products in the same segment as you. Looking out for your competitors is one of the essential things you must do.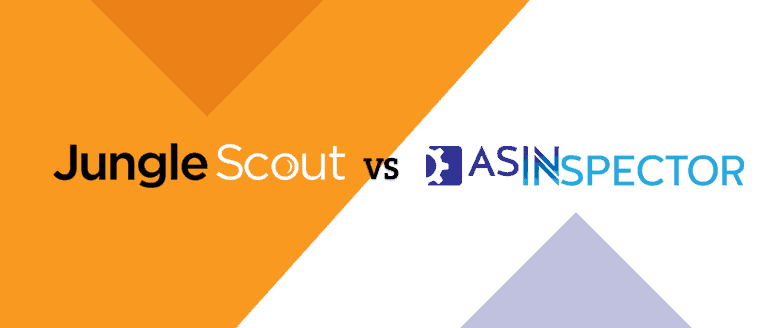 But numerous products are flooding the online markets. This makes it impossible for a human being to do detailed market research all by themselves. This is when the product research tool comes to the rescue. The introduction of product research tool enables you to search for competitors' product along with similar products. Product Research tool also helps with the estimation of the best selling rank, calculation of average rating, showing historical prices and estimating competitor's revenue per month. The two of the most emerging tools in the market are ASINspector and Jungle Scout. These two products are very similar, but there is a difference in features and the pricing plan.
Tips on Choosing the Right Research Tool
The e-commerce transformed itself mainly with the help of Amazon. Amazon has become a global online platform for buying and selling products. To become a seller on Amazon requires loads of data analyzing and forming a sale strategy. There are several aspects that one must identify to become a successful seller on Amazon. The probability of success is higher when you analyze the market segment before listing your product. There is no intelligence required but a smart strategy that helps you in the selection of the right product in a competitive business environment. You can choose the right amazon tool based on three different segments:
1. Market:
The first stage is to understand the demand for the items in the specific market. Which of the products have a better performance? Which products will meet the level of demand among the consumers? This information will help you understand the type of product that will most likely appeal to your target audience.
2. Product:
Selection of the most appealing products will help you determine the list of items you wish to sell. The online platforms such as Amazon have detailed information on each product being sold. This will help you get information such as the rank of the product in terms of sales, the number of purchases done by the people, the keywords used to find such a product, the listings, and closing prices.
3. Demographics:
Demography will help you in understanding the people who buy the products in the market. The Amazon Research Tool will provide you information related to the age group of buyers, the geographic region, their level of income, their preferences and most importantly, their shopping habits.
All of this information will help you by identifying the offers, the leading products and the opportunity to sell the product. You will be able to forecast product turnover expectations.
Jungle Scout vs ASINspector : Pricing & Versions
ASINspector has three versions which are available on their website:
Here you will be charged $0, but there will be many restricted features which are mainly for amateurs.
This version will charge you $147 annually plus $10 per month and provide you with better features than the free version excluding the live trading. Overall this version is mainly for professionals.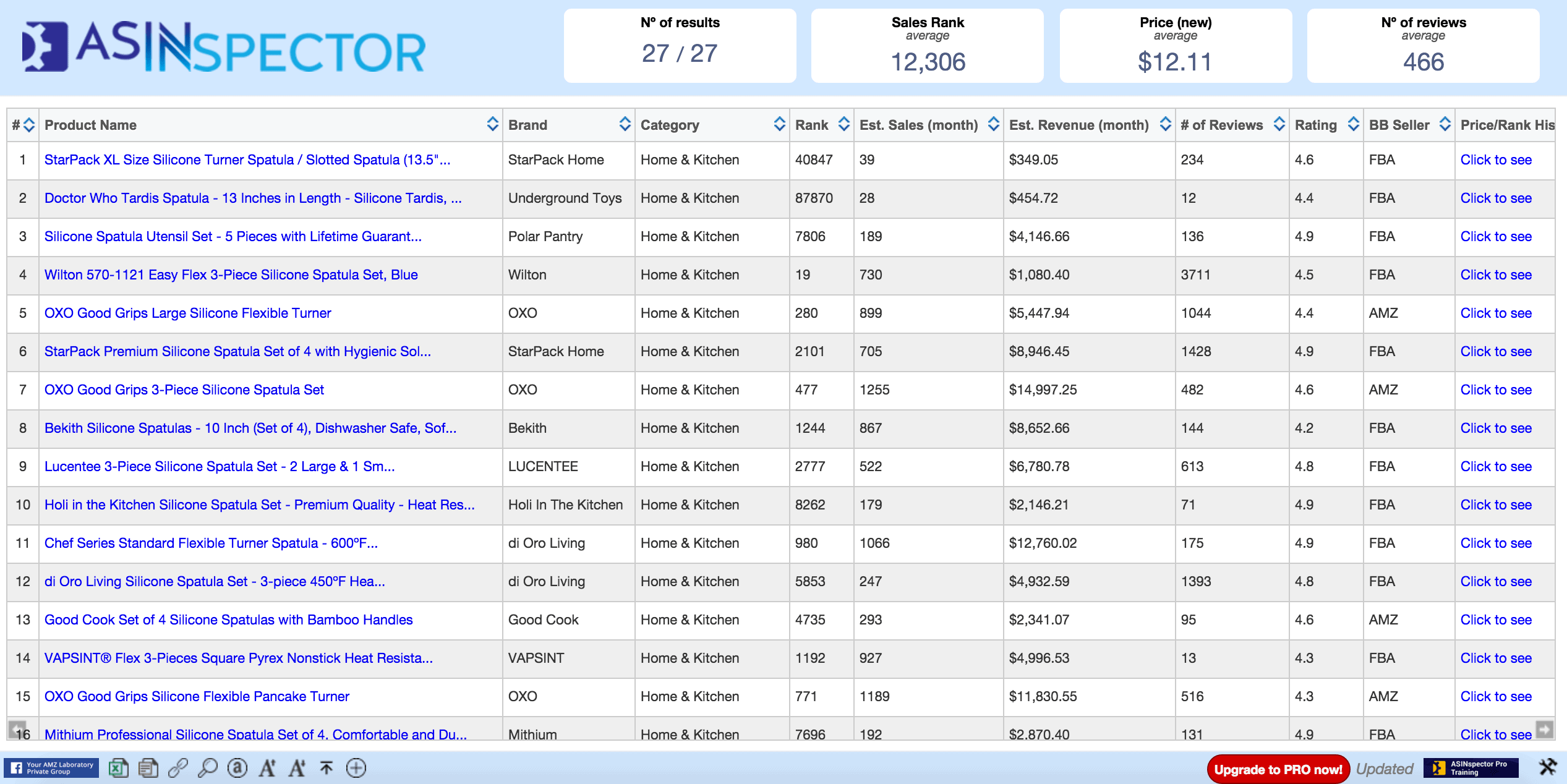 The bundle version offers all the features of the pro tool along with training in various segments such as training for wholesaling or inventory management. This version was mainly built for smart sellers. This version charges you $67 per month and $47 per month if you make yearly payments.
Jungle Scout on the other hand also has three versions available:
This is a web based software that will help you find, source and launch your product. This version charges you $49 per month for 500 monthly orders.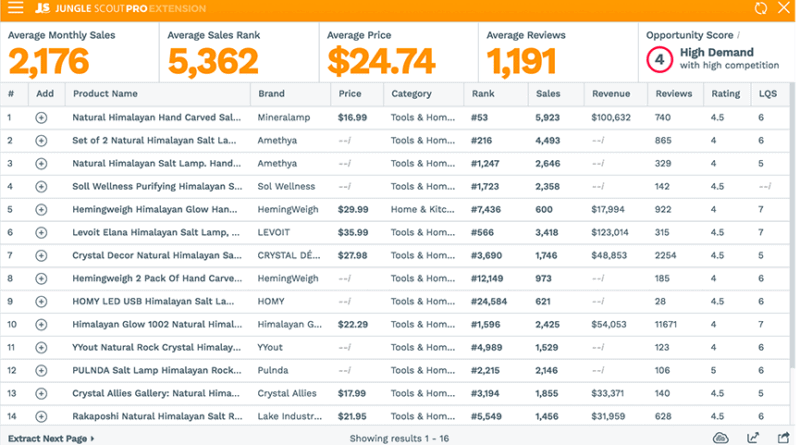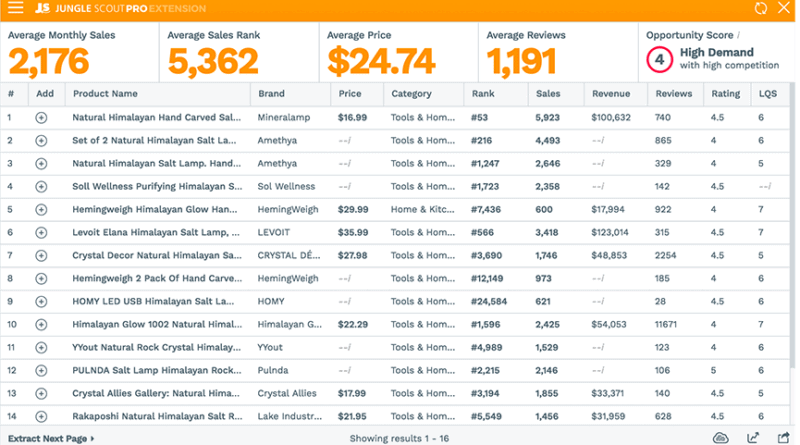 This is an Amazon product research data which is added to your chrome browser and charges you $39 per month and a lite version with restricted features charges you $29 per month.
The bundle version offers you the Jungle Scout with the extension and charges you $69 per month upto 500 monthly orders.
If you wish to create more than 500 monthly orders than the price for each version will increase and charged accordingly. The bundled version for both the product offers more features for those who wish to enter into the sale business. Though both the versions seem expensive ASINspector offers unlimited searches in the Pro Tools version itself whereas Jungle Scout offers only 500 monthly orders at starting rates.
ASINspector Vs Jungle Scout: Software Format
ASINspector has only a Google Chrome Extension only whereas the Jungle Scout works on Chrome Extension as well as a web application. This can help us conclude that:
Both the applications are available with a chrome extension. The problems may arise as this application usage is exclusively possible on Google Chrome Browser.
The Jungle Scout is available as a web application and can be accessed otherwise proving to have the edge over ASINspector.
Advantages of the Chrome Extension:
Having a chrome extension has benefits of it's own such as:
It is easy to use.
Consists of a Friendly User Interface
The products' sources at a faster pace.
Disadvantages of the Chrome Extension:
There is only one big disadvantage that the Chrome extension exposes the user's computer to online threats.
ASINspector vs Jungle Scout: Differences in Organic and Sponsored Products and Product Variation
ASINspector displays the entire sponsored product range in the pro version. The free version does not offer this feature due to limitations whereas Jungle scout excludes the display of entire sponsored product range when you search.
Not displaying the Sponsored Products Range has its benefits and disadvantages:
This may help you in determining how your product is fairing, with or without sponsored product.
Not displaying sponsored product does not let you access some of your competitors' information.
Jungle Scout has a theory that not showing the sponsored product will help understand the real product performance. Whereas, ASINspector thinks that not displaying sponsored product will deny you the opportunity to view some of your competitors' information. Jungle scout displays the variation of the product, but ASINspector, on the other hand, does not handle any product variation. This can be explained further as follows:
Not displaying the product variations gives the user the wrong information regarding the market product. For instance, if a specific product has some variation, ASINspector will only show the result for the first variation whereas jungle scout will display the combined total of the variation.
Jungle scout pro is more accurate compared to ASINspector.
Jungle Scout vs ASINspector: Running on Best Sellers App Page
ASINspector only runs the best seller page but Jungle scout runs an online store so it covers best seller's page and competitors page. Because Jungle Scout can run on its own competitors page it has two big advantages:
Running on your competitors page gives you an idea about how your competitors perform in business.
It also benefits you by helping you come up with new product ideas.
ASINspector vs Jungle Scout: Price and Best Seller Rank (BSR) History
Jungle Scout does not show the detailed BSR history while ASINspector shows both price as well as BSR (Best Sellers Rank) history. BSR history helps the sellers by displaying the strategy for the price wars by competitors. This can be further explained with two points:
ASINspector offers a feature which helps you see the price and BSR history. This helps the sellers on Amazon as it shows the strategy for price wars.

In addition, the pricing history will help you understand the variations in the market demand before posting a new product.
The only disadvantage you may come across is that the data may not be accurate. Sometimes the application picks the price that is claimed to be slashed by the supplier but the reality says otherwise.
ASINspector vs Jungle Scout: Favorite Searches & User Interface
ASINspector can save the user's search history by bookmarking the user's favorite searches, but Jungle Scout does not preserve the user's search history. This can be explained as follows:
The bookmarking feature allows in determining what s explains the searcher's preference. The searchers hold significance as suggestions are given when the application is in use.
The browser can be used at a quicker pace due to cached data. This also provides the user with some reminders on the competing products.
The user may sometimes forget, and these reminders can help the user reminder on the products.
The most significant disadvantage is that saving user data has security risks involved. Such a piece of information can be easily hacked online.
ASINspector has a mobile application version too, which means it is easily accessible anywhere with internet on a mobile computing device whereas Interface for Jungle Scout is web-based application only.
For Jungle Scout, the user interface is user-friendly since the data is available on top of your browser.
ASINspector searches with a new tab, and at times, this may lead to many open tabs in your browser.
ASINspector has a mobile application version enables you to use this application anywhere and not just on a web browser.
This allows the user to use the service at any place where there is internet access.
ASINspector vs Jungle Scout: Pros & Cons
Jungle Scout has a more straightforward and friendlier user interface because the data is overlaid on top of the browser.
ASINspector opens a new tab every time you search which leads to in many open tabs.
Jungle Scout is also accessed via a web application along with chrome extension, which gives it an edge during usability.
ASINspector is mainly for users who barely use the product every month.
Jungle Scout is more suited for monthly users with several products assigned per monthly usage as per your plan.
Jungle Scout Lite has fewer features, but they are sufficient and better than ASINspector Free version, mainly containing sponsored products and handling product variations.
ASINspector allows the user to use its service anywhere with internet access, as it is a mobile-based application.
To compete in the online market space, one must have a product research tool as it is a necessary thing required to be used by every merchant. The two products above have similar services, but each product has its unique features and benefits. One should look out for their requirements before purchasing the services. For instance, ASINspector is more reasonable offering unlimited orders with monthly pro version while jungle scout offers its plan with a monthly order limit. ASINspector recommendation is mainly for those who do not use the product every month whereas jungle scout's proposal is for monthly users. Jungle scout gives more accurate results due to the product variation compared to ASINspector.
Jungle Scout differentiates between organic content and sponsored content which gives it an edge over ASINspector. Both the product research tools are useful in their way in the estimation of the best seller rank, calculation of the average rating, provision of information on competitors' product offering and estimating competitors' revenue per month. Jungle Scout ability to factor in product variation gives it an edge over ASINspector and makes it more accurate as compared to ASINspector. Jungle Scout Web App is also there, but it is more expensive than the chrome extension. The app can serve a completely different purpose. Predefined filters can be placed to search Amazon for required matching products along with this app.
Ultimately, Jungle Scout Pro is the winner as they handle variations and the user interface issues with tactics. ASINspector handles a few things with efficiency, but it's just not a practical tool if variations cannot be adequately managed. Even though ASINspector is reasonable than Jungle Scout Pro and the service provider is great but less valuable. When it comes to functionality Jungle Scout Pro is preferable.
Conclusion:
Both the versions are limiting, but Jungle scout is recommended over ASINspector. There may be limitations on the monthly orders, but other than that Jungle Scout is said to provide a lot of excellent services in its reasonable cost version. The fact that ASINspector fails to provide variation details makes it a difficult choice. This is because you cannot carry out proper research on certain items. It is additionally, the main reason why it is challenging to recommend ASINspector unless you wish to have weekly pieces of training which are available only in the bundled version. Hence, this is barely worth the price. Either way, whichever product tool you buy, it will help you with the market research rather than doing so manually. Both are good in their way with their unique features, so whatever suits your requirement best must be purchased.