The debate between choosing Jungle Scout vs Viral Launch to grow your amazon business has been never-ending. However, these popular tools offer robust functionalities to hike your Amazon sales. So in today's article, let us end this debate and inform you which tool will work the best for you.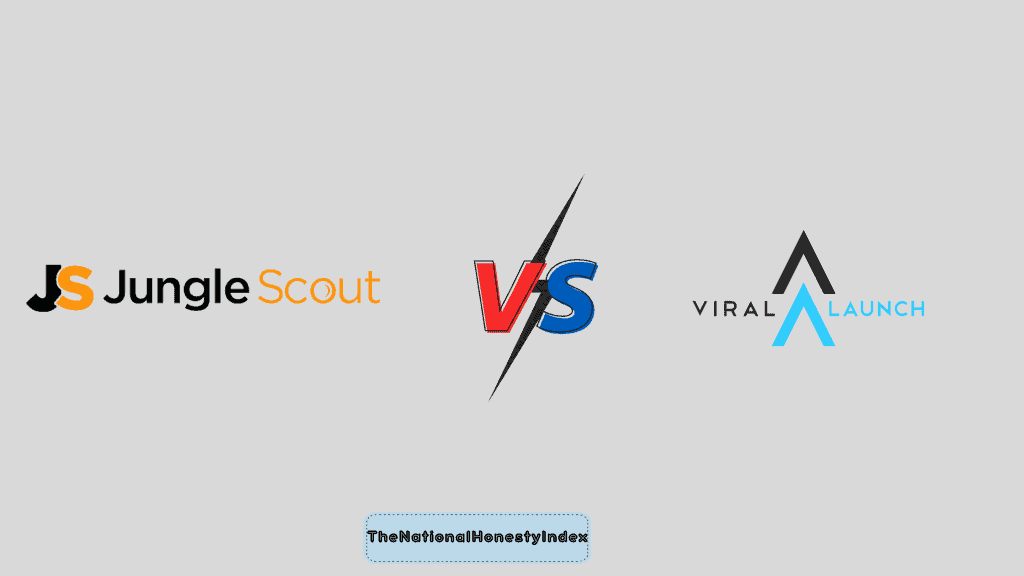 This article will go through a detailed comparison between Jungle Scout vs Viral Launch. We will be discussing the overall functionalities, key features, pricing, and much more. We will also provide you unique pros and cons list to help you understand better which Amazon FBA seller tool fits your needs the best.
With that, let us dive into the details quickly!
Jungle Scout vs Viral Launch: Overview
Before we get into other details, let's look at the overview of Jungle Scout vs Viral Launch.
Jungle Scout Overview: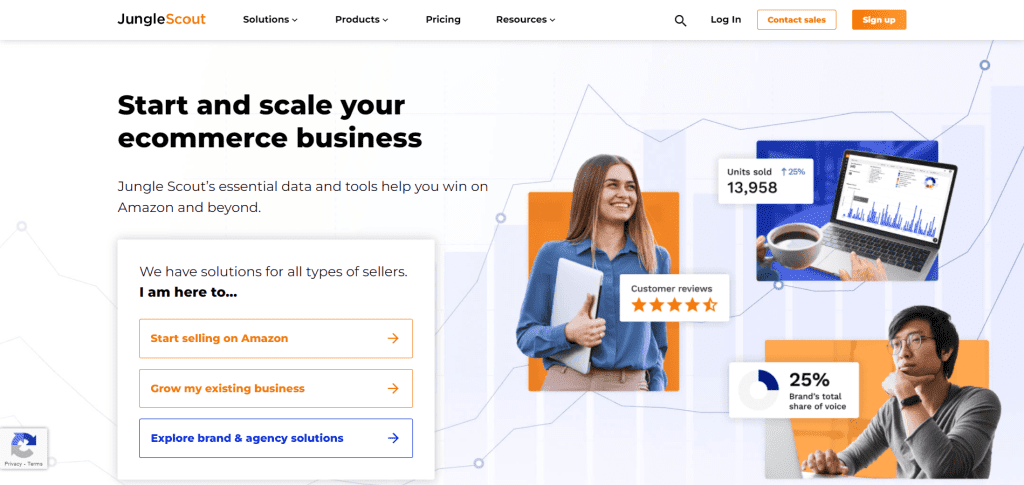 Jungle Scout is a popular selling tool to run your business on Amazon with thousands of users globally. It is one of the most reliable tools for starting and growing a business on Amazon. In addition, its JCS (Jungle Scout Cobalt) version also empowers you to dominate the market and maximize profits for your brand/agency. It provides an intelligent key that is a simplified version of complicated algorithms. To get more insight detail about Jungle Scout checks out our in-depth Jungle Scout Review here.
Viral Launch Overview: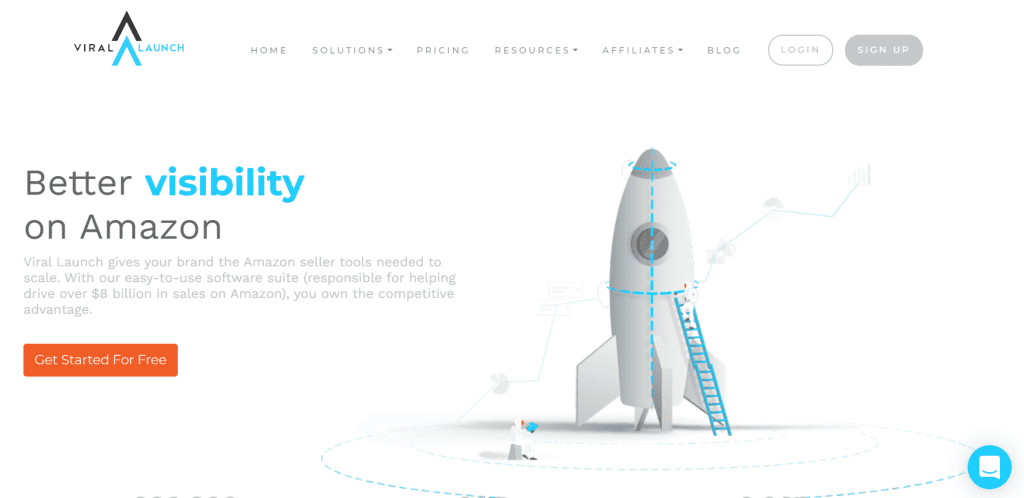 The Viral Launch is a robust tool that helps source, launch, and dominate the Amazon market. Viral Launch has been serving Amazon business merchants for more than three years. As a result, it has the utmost trust of its users. In addition, people often look at it as a research suite because of its powerful functionalities.
Jungle Scout vs Viral Launch: Key Features
Both Jungle Scout and Viral Launch have plenty of excellent features. This section will discuss some of the critical elements that make each tool stand out.
Jungle Scout Key Features
High-demand keywords that are less competitive and have maximum profit potential
AI-driven insights to build a well-mapped strategy to increase product sales
Enables you to monitor products and evaluate sales
Offers evaluation and comparison of potential products in terms of price, revenue, and FBA fees
Search filter options like historic sales, best seller rank, reviews and ratings, opportunity score, etc.
Seamless integration
Viral Launch Key Features
Viral Launch offers vital elements like a high potential data science team, AI-powered insights, and countless Amazon data points.
Tools that help you find quick fixes to implement in your product sales strategy
Updated software provides the latest Amazon data, features, and tools to stay ahead of your competitors.
Track your performance on Amazon with their keyword tracker and implement improvements.
Increase your PPC result with their exceptional rank tracking and targeting suggestions
99+ listing analysis and hourly ad tracking
Jungle Scout vs Viral Launch: User Experience
After knowing all about the high-caliber functionalities that Jungle Scout and Viral Launch provide, let us see how these platforms create a positive user experience for their customers.
Jungle Scout User Experience
What makes Jungle Scout popular is its user-friendly interface. Jungle Scout allows you to find high-ranking products, estimate sales, investigate your competitors, and research keywords from a single dashboard. In addition, sellers can explore new products from a specific category by setting filters. It will save you time, and you won't have to go through all the products on the list.
Viral Launch User Experience
Viral Launch provides you with a dashboard that is a one-stop destination for all your work. So many people worldwide love Viral Launch because it allows its users with exact keywords that help in Amazon's SEO ranking. As a result, your product on Amazon will rank on top. In addition, its product research tool lets you go through thorough research about the products. This way, you can easily select the best products for your business.
Jungle Scout vs Viral Launch: Data Accuracy
Now, let us discuss the impact of data accuracy on products using analytics and statistics. This section will provide you with a comparison of the data accuracy between Jungle Scout vs Viral Launch.
Jungle Scout Data Accuracy
Before making any business decisions, Amazon sellers always consider the data accuracy of any product selling tool. They are well aware of its consequences. To ensure every seller's decision is well-informed, Jungle Scout developers spend day and night providing data accuracy based on real-time Amazon Market place behavior.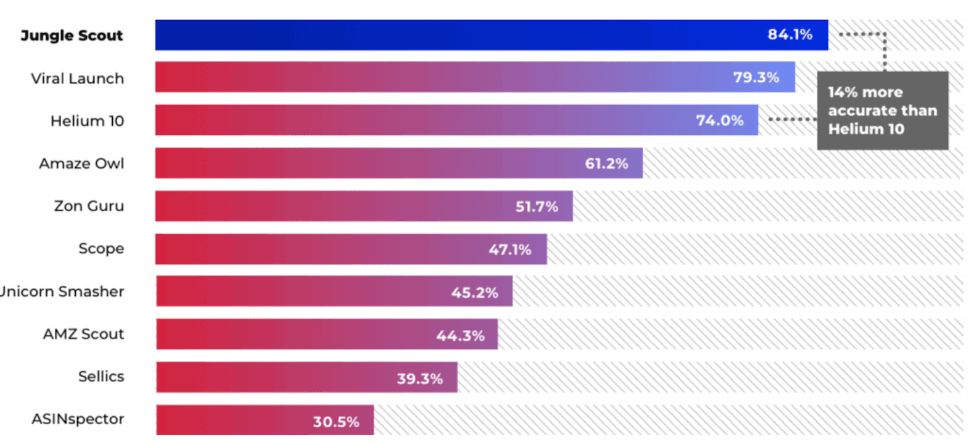 Jungle Scout's sales data analytics show you whether the product represents a good chance in the market or not. However, it is better to understand and study all the possible risks before we go ahead and order a bunch of products. Jungle Scout has a 15.9% margin of error which means out of 100, there is a 15.9% chance that the evaluated product sales are incorrect.
Viral Launch Data Accuracy
Although Viral Launch is one year more mature than Jungle Scout, it might have lacked a little behind with its data accuracy. A viral launch has a 20.7% margin of error. Now you must think that having a difference of 4.8% is no big deal. But when you consider the money spent, the number might shock you. Therefore, as far as data accuracy is deemed, Jungle Scout is a clear winner for us.
Jungle Scout vs Viral Launch: Integrations
Here, we will discuss the integrations that Jungle Scout and Viral Launch provide.
Jungle Scout Integrations
Jungle Scout offers an easily integrated Chrome extension that you have to pay for separately. But to compensate for that, it does provide you with direct affiliation with Amazon and enables one-click product selling to validate your idea for the product. It also has interactive API documentation.
Viral Launch Integrations
Viral Launch provides you Chrome extension that is included in all plans. It offers a wide range of features that save you time from copy-pasting information. Viral Launch blends with Amazon to provide a user-friendly experience. It provides integrated Amazon seller tools such as Amazon advertising and PPC, competitive tracking, Amazon keyword tracking, etc.
Jungle Scout vs Viral Launch: Customer Support
Any tool used for selling and tracking products on Amazon is as good as its customer. So let us make a quick comparison between Jungle Scout vs Viral Launch's customer service.
Jungle Scout Customer Support:

Jungle Scout excels in its customer support because it has Amazon sellers working to guide you through all your queries/issues. Its customer support is available 24/7, all days of the year. If you have any questions about products, updates, or its policies, you can shoot them up, and they will revert within 24 hours. JS customer support is loved so much because they help you with all the information you need to start or grow your business on Amazon.
Viral Launch Customer Support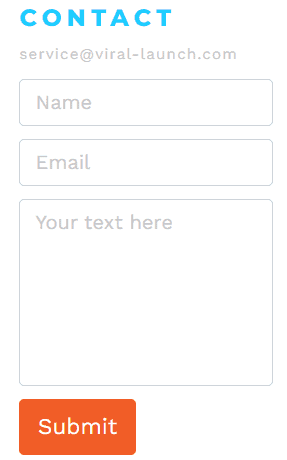 Viral Launch offers its users excellent customer service 24/7, 365 days a year. VL customer support helps you solve all your queries related to Amazon product selling and the latest software updates. They also help you understand the working of the Amazon market by providing you lessons like how to sell on Amazon and Amazon PPC book.
Jungle Scout vs Viral Launch: Pros and Cons
Here is a quick list of the pros and cons of Jungle Scout vs Viral Launch to help you understand each of the Amazon seller tools.
Jungle Scout Pros & Cons
Pros:
Talented experts to guide you through every stage of your Amazon business
Excellent opportunity finder
Cutting-edge niche hunter
100% success in product sales analysis
Vital PPC keyword research tool
Cons:
Chrome extension has to be purchased separately
The accuracy of the information is compromised in some cases
Viral Launch Pros & Cons
Pros:
Chrome extension is included in the same pricing plan
Select features that you like.
Hosts informative sessions and webinars
Reaches 7+ Amazon marketplaces
Practical strategies based on analytical information
Cons:
AI-based marketing tool lags in delivering information
Data representation can be complex.
Jungle Scout vs Viral Launch: Pricing Explained!
Both of the Amazon FBA seller tools offer monthly and yearly plans. Let us give you a quick insight into the pricing of each platform.
Jungle Scout Pricing Plan:
Jungle Scout has three premium plans for its users, and all come with a 7-day money-back guarantee.
Note: Want to save some extra buck on Jungle Scout, then check out our Jungle Scout Coupon Code here.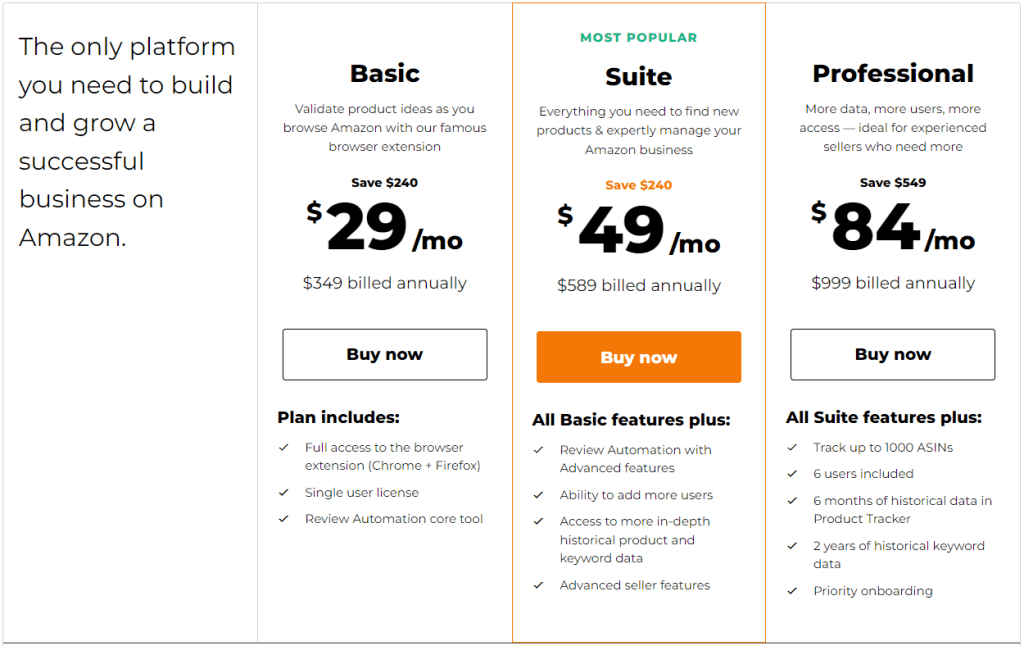 Suite- This plan charges $404 for three months. This plan is best suited for beginners who have just started their businesses.
Suite Plus- This plan starts at $1704 for a year. If you are an experienced Amazon seller looking to expand your business, this plan is best.
Professional- this plan starts at $3491 a year. This plan is perfect for someone who wants to build a high-quality brand.
There are no restrictions on analyzing the overall product statistics in any plans. However, the advanced plans might have certain upgrades like more product tracking than the standard plan.
Viral Launch Pricing Plan:
Viral Launch has a 14- day free trial to experience their platform. Then, if you like it, you can opt for their paid subscription. Viral Launch offers users monthly and annual premium plans, and their pricing differs accordingly.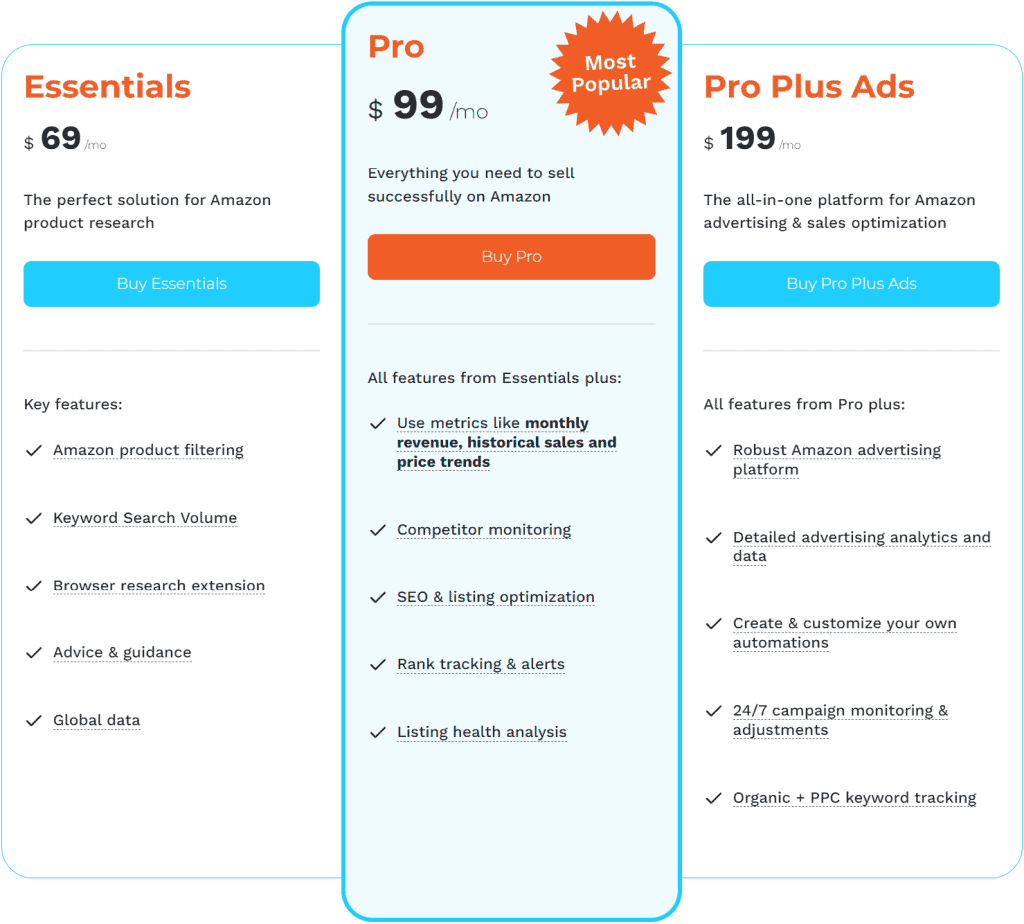 Essentials – Best plan for beginners starting at $69 per month.
Pro – Best for growing Amazon sellers. It starts at $99 per month.
Pro Plus Ads- Best for professional Amazon sellers. It starts at $199 per month.
All the Viral Launch premium plans include almost the same features. Moreover, you also get the first two months of your premium plan for free.
Jungle Scout is Best For:
Jungle scout is best for Amazon sellers looking for powerful functionalities on a budget. It provides a wide range of features and tools at an affordable price. We recommend Jungle Scout, especially if you are a newbie in Amazon Business, and its website is comparatively easier to navigate.
Viral Launch is Best For:
Viral Launch is the perfect match for people who are looking to understand the Amazon market in more depth and want to grow their business using some easy-to-use tools and functions. However, viral Launch has a slightly heavier price range, so we advise you to opt for it only if you have a hefty budget.
Related Read:
Jungle Scout vs Viral Launch: Final Verdict
Jungle Scout and Viral Launch stand as the top Amazon FBA seller tools. These tools work efficiently to help you start, grow and build a successful Amazon business.
Choosing either of them would make your work less hassle-free. However, if you are a seller with a budget, we recommend you go with Jungle Scout as it provides the same features as Viral Launch but at a lower price point.
And that is it for this article! However, let us know which Amazon FBA seller tool you chose in the comment section below!